What are Assessed Suppliers?
Assessed Suppliers are Gold Suppliers who have been inspected onsite by one of our dependable partner inspection companies. They offer all the information of our factory audits and more, including Assessment Reports, Verified Videos, and Verified Main Products.
Before you make a deal, we encourage you to research a supplier's Assessment Report and view their Verified Video so you can source smarter and safer.
Find Assessed Supplier by looking for this logo:

Benefits of doing business with an Assessed Supplier:
Pre-inspected Onsite
All Assessed Suppliers have been inspected onsite by either Bureau Veritas or TüV Rheinland, giving you in-depth and authoritative information about suppliers.
Verified Details Online
√ Supplier's production/trade capabilities
√ Verified Main Products
Supplier Assessment - Main Features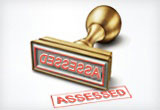 Assessment Report
Know the company: Learn about the management of the company, the equipment they use, where they export and more.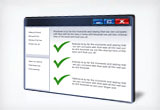 erified Main Products
In alibaba purchase paper covered craft wire has the past six months to forty-nine percent of the purchasing customers are looking for we ask for the price
Specific details can search by alibaba's official website paper covered craft wire
Alibaba has a lot of purchasing customers buy our coloured aluminum wire
Specific details details can search color aluminum wire through alibaba platform